Next time a rolling blackout comes through, or a disaster takes the local power grid down, where will it leave you? Do you have the ability to survive? (and yes, I'm talking to city dwellers too!)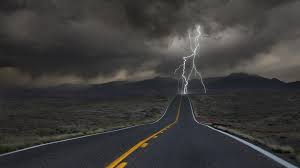 Do you KNOW that you can weather any power outage or energy crisis?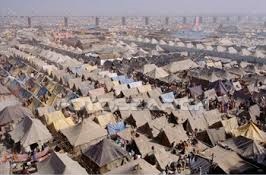 When the sky falls down, can you take care of your family, or will you be one of the refugees?
Or did you know that some of the biggest experts in the energy industry have stated that we are now on a slow but steady downward slide to energy shortage problems, the likes of which we've never seen before, because of poor economic policies, dwindling supply, growing demand, and inflation?
Translation? Gasoline, coal, natural gas, and electricity prices are going nowhere but steadily and consistently up...
Do you live in the city, and the idea of a power blackout makes you nervous? It should!
Or do you simply wish that you could produce ALL of your own energy and live completely OFF THE GRID, completely self-sufficient, with no more utility bills, no more worrying about energy issues, and no more feeling like you are chained to the system and getting ripped off by the energy companies out there? Do you know what's involved and where to start?
Or maybe you just want to cut down your monthly power bill by going grid-tie, and supplementing with alternate energy? But how?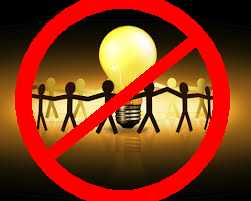 In short, do YOU have what it takes to have Energy and/or Grid Independence today? And do you know what a basic Alternate Energy system involves?
Introducing

Energy Independence for the Common Man
The 16 Pillars of Living Green and Completely Off the Grid
An Introduction to Alternate Energy Systems


These are things that just about anybody, and everybody, can use, no matter where they (you?) live!
Dear Friend,

I lived off the grid for 4+ years. I generated my own electricity in a 5000 square foot house near Idaho City, Idaho, where my wife and 8 kids (several of them adopted from orphanages) lived with me, along with several boarders as well. We cooked with propane while I developed a hydrogen alternative. I piped a spring into my house for water, and burned wood for heat. I had 2 phone lines and high speed satelite internet, and could have had satelite tv too if I had wanted it. I lived completely off the grid, and we were comfortable doing so.

In fact, I had power a number of times when winter storms knocked out all my neighbors' power.
---
So is it possible to have Energy Independence in today's Crazy World?

You betcha
Let me show you what I did, and how I did it, in this downloadable ebook full of everything you need to know to get started down the road to your own energy independence. I even included some of my research and how it all works, in not-so-technical English that you can follow and learn from, so that you too can start making your energy dollar stretch even further.
Some of the ideas and things I did, I did on a shoe string budget. Some of the things I mention require a little bit of investment, but with today's energy costs, they still pay for themselves in fairly short order and then provide you with energy for free.
But I didn't just stop there. I also wrote about some emerging technologies to keep an eye on too, some to explore for yourself (with links to get started with your research), and some that I am personally still working on right now that promise even bigger savings. (I'll try to send my customers automatic updates as I discover new ways to save energy and maintain my energy independence.)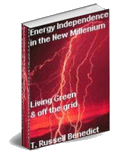 Just look at the table of contents:
Chapters 1-5 The 16 Pillars of True Off-Grid Living, your Basic Alternate Energy Sources, and Cutting your Energy Costs


Chapters 6-8 Components of any Alternate Energy system...


Chapters 9-10 Putting it all together, charts, data sheets, etc


Chapters 11-12 How I produced my own energy, my plans for the future, etc


Appendix A few established sources for information, supplies, equipment, etc.


Some more articles about off grid living and energy independence
From 2004 till 2008, I didn't have a single electric bill. How many thousands of dollars would this be in your world?.
Sure, I bought propane to cook with, and gasoline for the backup generator, but even then, I still spent far less money on them than 99% of other people in a comparable 5000+ sq ft house would have spent on electricity.
In fact, for most of these 4 years, the TEN people in my family used less than one gallon of propane for cooking, and less than one gallon of gasoline in the backup generator, each day. At $2.50/gal for propane, and an average of $3/gal of gasoline, my utility bills for a 5000+ sq ft house were around $150 a month, ALL YEAR LONG.
What's even neater is that I was developing ways towards the end of this period to replace the propane with free hydrogen, and the gasoline generator with expanded electricity output from my alternate energy systems - which means my monthly utility costs were dropping to almost ZERO.
If you're serious about living off the grid, becoming energy independent, or simply just saving a little money on your current energy and utility bills, (and earning a little extra on the side,) you will get this ebook right now and read it today.
Do you want to know what it will cost you to get this incredible money saving information, information that could save you thousands of dollars next year?
$4.49
Yes, for the price of a restaurant dinner for two, you will have all of the information you need to plow forwards at full steam into mapping out an off-grid lifestyle of your own, without having to make the same sometimes costly mistakes that I did, thus saving yourself tons of money and time in the process. You will have the information that took me literally YEARs to learn and put together, years that I suspect you don't want to redo yourself, learning from scratch like I did. Isn't that worth $19.95 to you?
Why only $4.49?
I'm charging $4.49 for this comprehensive foundational ebook (that covers the basics of EVERYTHING you need to know about getting started living off the grid), and not giving it away, for 2 reasons.
$4.49 keeps the ebook within the reach of the vast majority of people out there that are interested in going off-grid themselves. It's not too expensive for even the humblest tinkerer, mountain-man, or Swiss-Family-Robinson in-training to buy.


Anyone who's not serious enough about saving energy or living grid-free to invest $4.49 into this ebook isn't going to take the time to use the methods laid out in the ebook anyway.


So if you're serious about going off-grid, saving yourself just a wee bit of money, living self sufficiently, not being "in the dark" the next time the power goes out, and having the peace of mind that you and your family are well taken care of even if the sky falls down, click the Paypal button below. If you need to justify the expense, skip going to the restaurant for dinner next week, and it's paid for.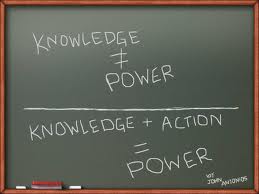 To receive your ebook copy of Energy Independence For All The Rest Of Us - The 16 Pillars of Living Green and Off the Grid, An Introduction to Alternate Energy Systems for only $4.49 (less than what you might expect to pay at your local bookstore for this material), then:




ON SALE Today on Amazon for Only $4.49!

P.S. Even if you don't need this info right now, get it to have on hand the next time the power goes out so that you can start educating yourself then (I think you'll probably be glad you did).

P.S.S. Seriously, for less than $20, I'll teach you how to get started saving energy/money right now, and maybe even start living completely off the grid someday. How valuable to you is the money you could save and the peace of mind that it can give you?
---